Delicious Homemade Granola Recipe | Easy and Healthy Breakfast Idea
Are you looking for a wholesome and nutritious breakfast option that will keep you energized throughout the day? Look no further than homemade granola. This delicious and easy-to-make recipe is packed with nuts, seeds, and dried fruits that offer a healthy dose of essential vitamins, minerals, and antioxidants. Whether you prefer it as a standalone breakfast cereal or a topping for yogurt, smoothie bowls, or pancakes, this homemade granola recipe is sure to satisfy your taste buds and provide you with a healthy start to your day.
What is Granola?
Granola is a popular breakfast food and snack made from a mix of rolled oats, nuts, seeds, and dried fruits, all held together by sweeteners and oils. It's baked to achieve a crunchy texture and can be enjoyed with milk or yogurt or on its own as a snack.
Benefits of Homemade Granola
Making granola at home has many advantages, including:
Cost-effectiveness: Homemade granola is typically cheaper than store-bought versions.
Customizable: You can tailor the ingredients to suit your taste and dietary preferences.
Healthier: By making granola at home, you can control the quality of ingredients, reduce added sugars, and avoid preservatives.
Key Ingredients for Healthy Homemade Granola Recipe
Oats: Whole rolled oats are the foundation of granola, providing a hearty base, and a good source of fiber. Avoid using quick or instant oats, as they can become overly soft during baking.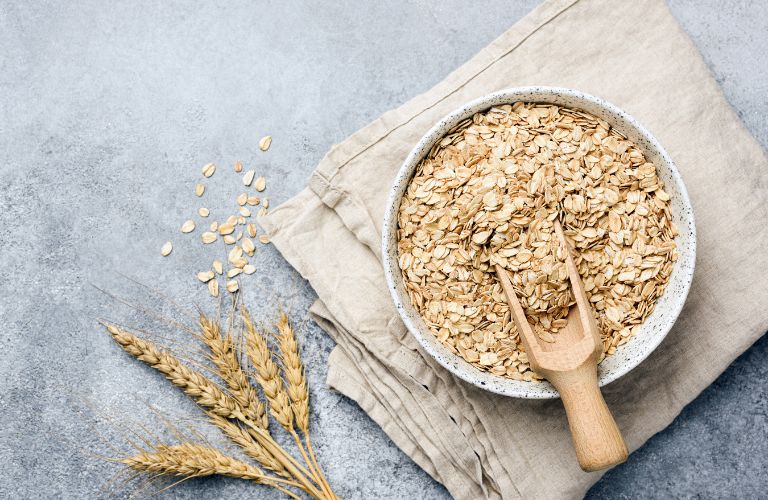 Nuts and Seeds: Nuts and seeds add crunch, flavor, and healthy fats to granola. Some popular options include almonds, walnuts, pecans, cashews, sunflower seeds, and pumpkin seeds. Chop larger nuts for even distribution and baking.
Dried Fruits: Dried fruits provide natural sweetness and a chewy texture to granola. Some favorites include raisins, dried cranberries, apricots, and dates. Remember to chop larger fruits into smaller pieces and add them after baking to prevent them from becoming too hard.
Sweeteners: Sweeteners help bind the ingredients and contribute to the granola's crunchiness. Natural sweeteners like maple syrup, honey, or agave syrup are excellent choices for healthier granola.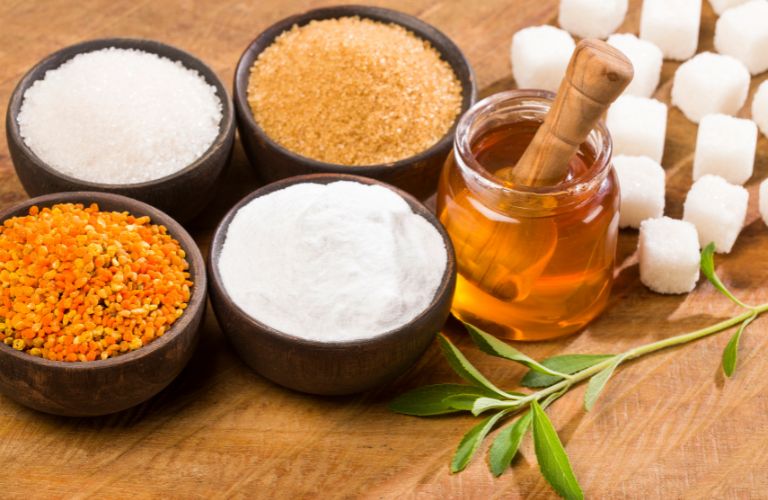 Oils and Binding Agents: Oils or other binding agents, such as melted coconut oil or applesauce, help to hold the granola together and enhance its flavor. Aim for heart-healthy oils or experiment with different binding agents for a unique texture.
Measurements:
3 cups old-fashioned oats
1 cup chopped mixed nuts (almonds, cashews, walnuts)
1/2 cup pumpkin seeds
1/2 cup sunflower seeds
1/2 cup unsweetened shredded coconut
1/2 cup dried cranberries
1/4 cup maple syrup
1/4 cup honey
1/4 cup melted coconut oil
1 tsp vanilla extract
1 tsp ground cinnamon
1/4 tsp salt
How to Make Homemade Granola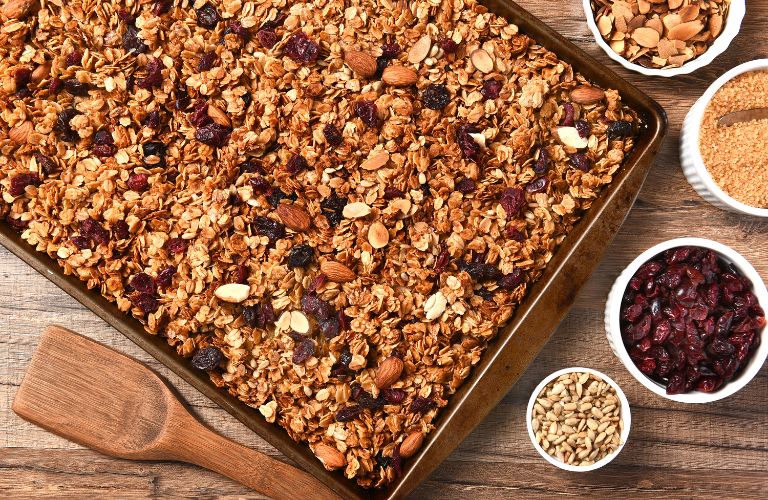 Step-by-Step Instructions
Preheat your oven to 325°F (160°C) and line a baking sheet with parchment paper.
Combine oats, nuts, and seeds in a large bowl.
In a separate bowl, mix sweeteners and oils or binding agents.
Pour the wet ingredients over the dry ingredients and mix thoroughly, ensuring every piece is coated.
Spread the granola mixture evenly onto the prepared baking sheet.
Bake for 20-25 minutes, stirring every 10 minutes, until golden brown and crispy.
Remove from the oven and let the granola cool completely on the baking sheet. It will continue to crisp up as it cools.
Once cooled, mix in dried fruits, and store in an airtight container.
Preparation Time
The preparation time for this homemade granola recipe is approximately 10 minutes, while the cooking time is 25-30 minutes. Cooling time takes an additional 15-20 minutes. In total, the recipe can be completed in around 60 minutes.
Servings: This recipe yields about 8-10 servings, depending on the serving size.
Tips for Perfect Granola
Watch the granola closely during baking to prevent burning.
For chunkier granola, press the mixture together before baking and avoid stirring too much while it's in the oven.
Experiment with different flavor combinations to find your favorites.
Related: 4 Easy Tips on How to Make Healthy Recipes
Customizing Your Granola
Flavor Variations
Home-made granola is highly customizable. Try different flavor combinations by adding spices, extracts, or even chocolate chips. Some popular variations include:
Cinnamon and apple
Coconut and almond
Ginger and molasses
Chocolate and cherry
Peanut butter and banana
Dietary Considerations
If you have specific dietary needs, home-made granola is an excellent option. You can easily modify recipes to suit your requirements:
Gluten-free: Use certified gluten-free oats.
Nut-free: Replace nuts with additional seeds or coconut flakes.
Vegan: Opt for plant-based sweeteners, like maple syrup or agave, and avoid using honey.
Related: Leftover Cereal Muffins Recipe: An Ingenious Way to Use Up Your Cereal Stash
Storing and Enjoying Homemade Granola
Storage Tips
Store home-made granola in an airtight container at room temperature for up to 3 weeks. For longer storage, place the container in the refrigerator or freezer.
Serving Ideas
Enjoy your homemade granola in a variety of ways:
With milk or yogurt as a breakfast cereal.
Layered in a parfait with fresh fruit and yogurt.
Sprinkled over smoothie bowls or ice cream.
As a topping for baked goods, like muffins or pancakes.
On its own as a crunchy, satisfying snack.
Related recipes:
Conclusion
Homemade granola is a delicious, versatile, and cost-effective alternative to store-bought options. With endless flavor combinations and the ability to customize ingredients to suit your dietary needs, there's no reason not to make granola at home. Enjoy the process of experimenting with flavors and serving your granola in various ways.
Frequently Asked Questions
Can I make granola without using any sweeteners?

Yes, you can, but the granola may not have the same crunch and binding properties as when using sweeteners. Consider using mashed bananas or unsweetened applesauce as a natural binding agent.

How can I make my granola lower in calories?

To reduce the calorie content, use less oil or sweetener, and increase the proportion of oats, puffed grains, or whole grain cereals.

Is eating home made granola healthy?

Homemade granola can be healthy if made with whole grains, nuts, and seeds, natural sweeteners, and healthy fats. Store-bought granolas often contain added sugars and unhealthy fats. It's important to watch portion sizes and consume granola in moderation as it can be high in calories. Overall, homemade granola can be a nutritious and tasty breakfast or snack option.

Is it cheaper to buy or make granola?

Making granola at home can be cheaper than buying it, depending on the ingredients and the amount you need. Store-bought granolas can be expensive, especially if they contain high-quality ingredients. Making granola at home allows you to control the ingredients, adjust the recipe to your preferences, and buy ingredients in bulk. However, buying granola can be more convenient if you only need a small amount or if you don't have access to affordable ingredients.

Can I use steel-cut oats instead of rolled oats for homemade granola?

Steel-cut oats are not recommended for granola, as they have a different texture and require a longer cooking time, which may result in uneven baking.

How long does homemade granola last?

Properly stored in an airtight container, home-made granola can last for up to 2-3 weeks.

Can I use different nuts or seeds in this recipe?

Absolutely! Feel free to mix and match your favorite nuts and seeds based on your preferences.