How to Make Edible Gummies: A Comprehensive Guide
Introduction to How to Make Edible Gummies
Are you a fan of gummy candies and looking for a fun, homemade alternative? Look no further! This article will teach you how to make your very own edible gummies in the comfort of your home. These treats are perfect for personal enjoyment or to share with friends and family. Follow our step-by-step guide and learn how to create a variety of delicious gummy options.
Ingredients for Edible Gummies
Before we dive into the process, let's discuss the key ingredients you'll need:
Gelatin: Gelatin is the main ingredient that gives gummies their distinct chewy texture. It's derived from collagen, which is found in animal bones and connective tissues. Be sure to use unflavored gelatin, as it will allow you to customize the taste of your gummies.
Sweeteners: You'll need a sweetener to balance out the flavours in your gummies. Common options include granulated sugar, corn syrup, and honey. However, you can also experiment with natural sweeteners like stevia or agave syrup.
Flavoring Agents: To make your gummies truly unique, add your favourite flavouring agents. Fruit juices, fruit purees, or flavoured extracts work well. You can even use food colouring to create visually appealing treats.
Edible Infusions: If you're looking to create an adult twist on this childhood favourite, you can infuse your gummies with alcohol or cannabis. Make sure to follow local laws and consume responsibly.
Equipment Needed:
In addition to ingredients, you'll need a few basic kitchen tools:
Saucepan
Whisk or silicone spatula
Gummy moulds or silicone trays
Measuring cups and spoons
Cooking thermometer (optional)
Step-by-Step Process
Preparing the Ingredients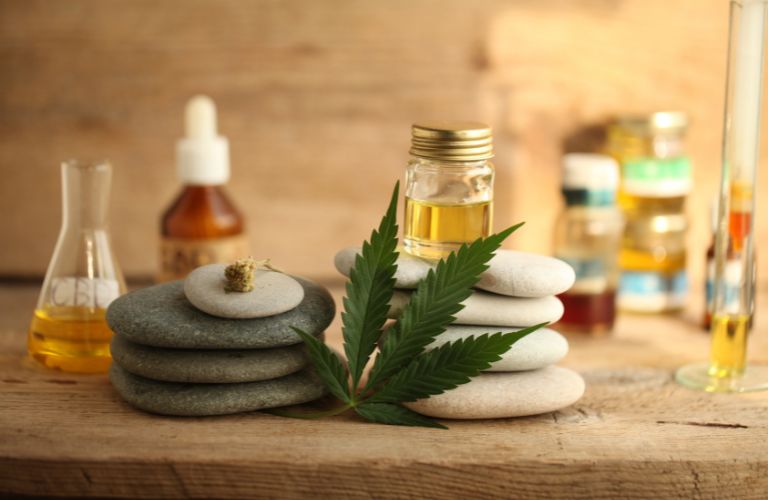 Measure out all your ingredients, and set them aside. Lightly grease the gummy moulds with a non-stick spray or coconut oil.
Mixing the Ingredients: In a saucepan, combine the gelatin and sweetener with your chosen liquid (e.g., fruit juice or water). Let the mixture sit for a few minutes to allow the gelatin to bloom.
Cooking the Gummy Mixture: Heat the mixture over low heat, stirring gently until the gelatin and sweetener dissolve completely. Avoid boiling the mixture, as this can result in a grainy texture.
Pouring the Gummy Mixture into Molds: Once the mixture is smooth, remove it from the heat and use a spoon or dropper to transfer it into your greased moulds.
Settling the Gummies: Allow the gummies to cool at room temperature until they are fully set. This can take anywhere from 30 minutes to a few hours, depending on the size of the gummies.
Storing the Gummies: Once the gummies have been set, remove them from the moulds and store them in an airtight container at room temperature. They can last for up to two weeks.
 Read More: 59 Uplifting Spiritual African American Good Morning Quotes and Images.
Tips for Perfect Edible Gummies
Use a cooking thermometer to monitor the temperature of your gummy mixture. Heating it above 165°F can cause the gelatin to break down, resulting in a runny or gooey texture.
Experiment with different flavour combinations and ratios of gelatin to liquid to find your perfect texture and taste.
If your gummies are too sticky, toss them in a mixture of cornstarch and sugar to prevent them from sticking together.
Different Types of Edible Gummies
Vegan Gummies: If you're looking for a plant-based option, you can substitute agar for gelatin. Agar agar is derived from seaweed and creates a firmer texture than gelatin.
Sugar-Free Gummies: For those who are watching their sugar intake, you can use sugar-free sweeteners like xylitol or erythritol instead of granulated sugar.
Customized Gummies: Get creative with your gummies by using unique moulds or adding different ingredients like dried fruit, nuts, or sprinkles.
Safety Precautions: When infusing gummies with alcohol or cannabis, make sure to follow local laws and regulations. Consume responsibly and avoid driving or operating heavy machinery after consuming.
Read More: 59 Uplifting Spiritual African American Good Morning Quotes and Images.
How To Make Edible Gummies with Cannabutter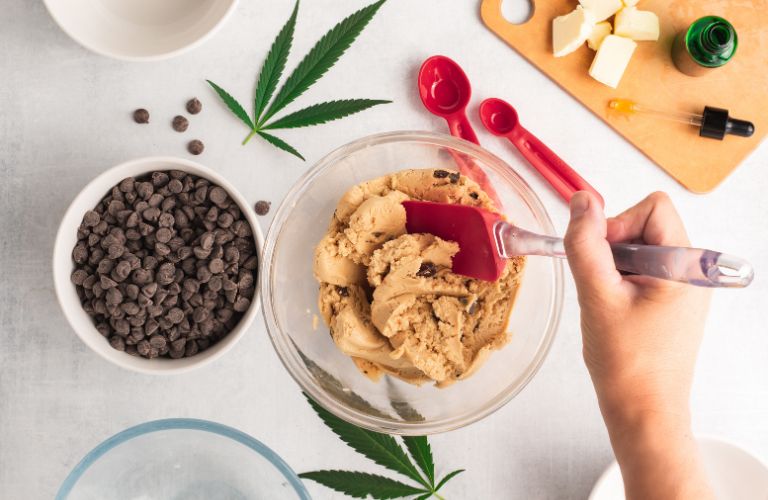 Making edible gummies with cannabutter is a great way to enjoy the benefits of cannabis in a tasty and discreet way. Here is a simple recipe to help you make your own cannabis-infused gummies at home.
Ingredients:
1/4 cup cannabutter
1/2 cup fruit juice
1/4 cup gelatin
2 tablespoons honey
Gummy moulds
Cooking spray
Instructions:
In a saucepan, melt the cannabutter over low heat until it is fully melted.
Add the fruit juice, gelatin, and honey to the saucepan and stir well.
Cook the mixture over low heat, stirring constantly, until the gelatin has fully dissolved and the mixture is smooth.
Remove the saucepan from the heat and let the mixture cool for a few minutes.
While the mixture is cooling, spray the gummy moulds with cooking spray.
Once the mixture has cooled slightly, pour it into the gummy moulds.
Place the moulds in the refrigerator and let the gummies chill for at least 30 minutes, or until they are firm.
Remove the gummies from the moulds and enjoy!
Note: The potency of your gummies will depend on the strength of your cannabutter. Start with a small amount of cannabutter and adjust the recipe as needed to achieve your desired potency. Additionally, always be sure to label your edibles clearly and keep them out of reach of children and pets.
How To Make Weed Gummies
Conclusion
Making your own edible gummies is a fun and easy way to satisfy your sweet tooth. With a few key ingredients and basic kitchen tools, you can create a variety of delicious gummies to enjoy. Follow our guide and experiment with different flavours and textures to find your perfect treat.
Other How To's to read…
Frequently Asked Questions
1. How long does it take to make edible gummies?
The time it takes to make edible gummies can vary depending on the recipe and the equipment you have available. Generally, making a batch of gummies from scratch can take between 1-2 hours.
2. Can I use flavoured gelatin instead of unflavored gelatin?
While you can use flavoured gelatin, it limits your ability to customize the taste of your gummies. Unflavored gelatin is recommended for maximum flexibility.
3. How do I store my gummies?
Store your gummies in an airtight container at room temperature. Avoid storing them in direct sunlight or high humidity.
4. Can I use moulds other than gummy moulds?
Yes, you can use any silicone mould or tray to make gummies. Just make sure it's non-stick and easy to remove the gummies once they're set.