Man stabs his 20-year-old sister to death during an argument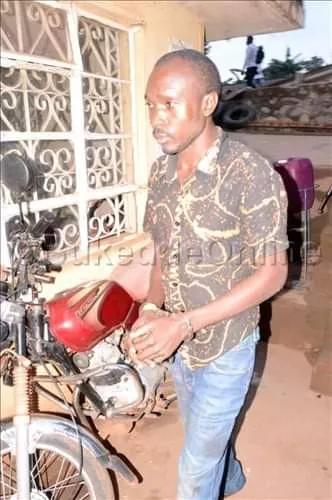 A man has been arrested in Uganda after he allegedly stabbed his 20-year-old sister to death during an argument. It was gathered that the incident happened on Thursday, September 24, at Nakulaye Zone 5, a Kampala city suburb in Lubaga Municipality.
The Kampala Metropolitan Deputy Police Spokesperson, Luke Owoyesigyire, who confirmed the incident, identified the suspect as Ashim Kyomuhendo, 28,. Owoyesigyire said Kyomuhendo allegedly stabbed and killed his sister Aminah Namara, during an argument at around 4am, on Thursday morning.
It is purported that Namara visited her brother a month ago and they have been staying together at his home. "Our officers have conveyed the body of the deceased to the City Mortuary in Mulago for a postmortem as we continue with further investigations to ascertain the exact cause of the murder," Owoyesigyire said.
According to one of the eyewitnesses, Kyomuhendo picked a knife and stabbed his sister in the chest, and in the neck before he fled to his friend's home in Kasubi-Nabulagala. "The two engaged in a serious verbal exchange. Out of blue Kyomuhendo charged when the sister insulted him to the extent of reminding him of his past which compelled him to stab her two times, in attempt to stop her from spilling more secrets about him," the eyewitness said. Police have also arrested Harriet Komuntale, a wife to the suspect to aid in the investigations. She is detained at Nakulabye Police station.