Actress Ini Edo Battling Depression Due To Damaged Skin | video
Beautiful Nollywood star Ini Edo is currently facing one of the worst experience in her life after using a skincare product which she is allergic to – with this, she says she is going through depression.
The screen goddess – in a new video trending on social media looks discolored from the usual dark and beautiful skin colour we usually see.
Ini Edo has developed some spots and bumps on her face which look suspiciously like eczema although she says it's not.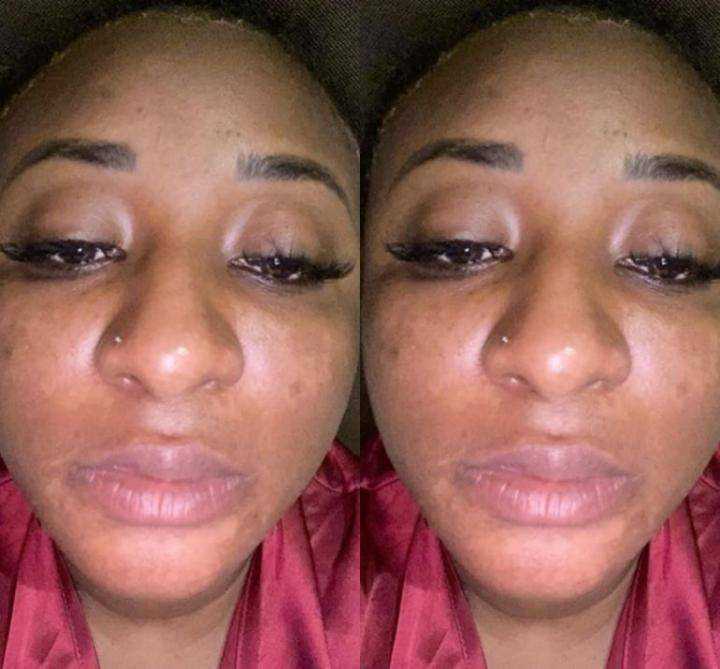 in the video she explained she changed her skin cream and started using a new one on the recommendation of a friend but it has rather brought all these complication which is has affected her plans for a movie.
"I have been depressed for a couple of days now guys, you all know how much I love my skin and this terrible thing has happened to me," Ini Edo cried out. "What can I do? I am currently on set and it's quite embarrassing especially because it looks like eczema".
She went on to stress that the product she took to is not a bleaching cream. Edo also asked her followers to try and help her with solutions.